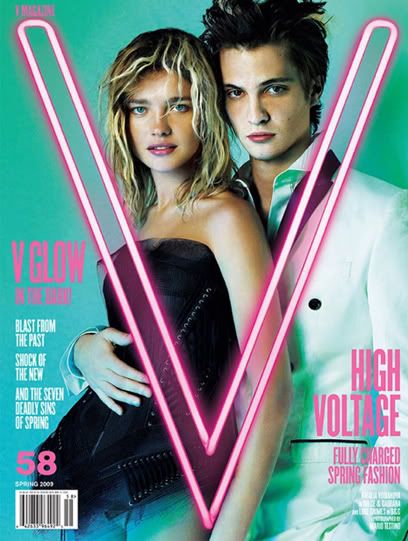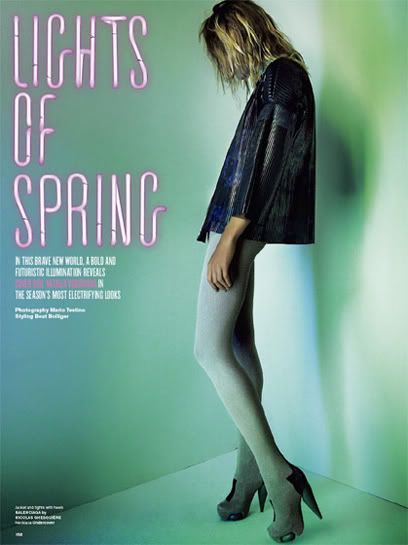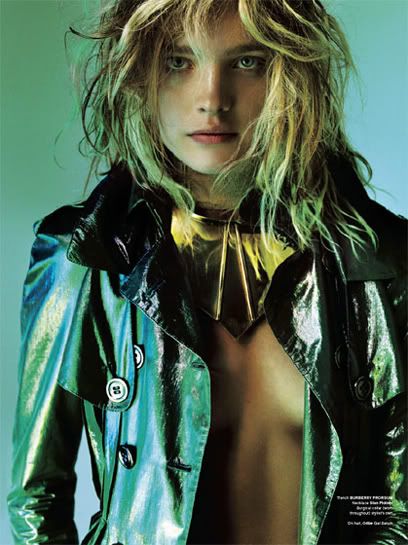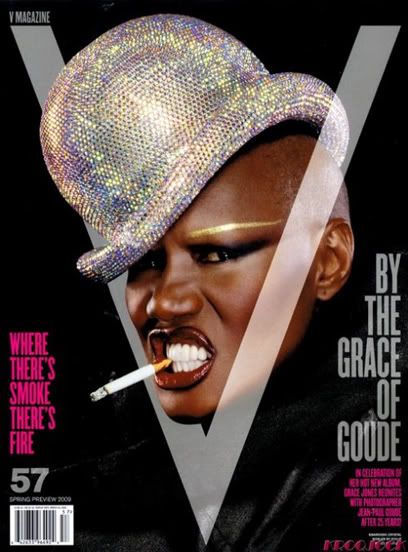 A capa da edição nº 58 da revista
V Magazine
traz a modelo russa
Natalia Vodianova
e o ator americano
Luke Grimes
, da série Brothers & Sisters.
Vodianova, que esteve por aqui com a família no ano passado desfilando no
Claro Rio Summer
, ainda aparece em no editorial
"Lights Of Spring"
, o principal da edição. Tanto a foto da capa como as do editorial são de
Mario Testino
.
Uma das curiosidades desta edição é que a capa brilha no escuro. A
V Magazine
se superou desta vez, lembra da última capa com a Grace Jones?
Outro editorial que chama a atenção é o
"The Rules of Deception"
, desta vez fotografado por
Mario Sorrenti
e estrelado pela modelo
Guinevere Van Seenus
.